BBRG participated in CCEC 2022
On October 23 to 26, 2022, the Chemical and Biological Engineering department of the University of British Columbia organized and held the Canadian Chemical Engineering Conference (CECC 2022) at the Vancouver Convention Centre. Professor Shahab Sokhansanj, Dr. Jun Sian Lee (post-doctoral fellow), and Kanages Singaraveloo (Ph.D. student) participated in the conference together with over 800 registered attendees and presenters.
Professor Shahab Sokhansanj was assigned to present during the biofuel and biomaterial session on the last day of the conference. He presented on the hydrothermal treatment and pelletization of agricultural residue (wheat straw). The work was done by Dr. Yan Yu, a recent Ph.D. graduate from our research group. The result showed that the maximum pellet durability was achieved for wheat straw treated at 140 °C.
Dr. Jun Sian Lee presented a poster (1st below) on the importance of considering the varied properties, e.g. moisture, ash, density, and particle sizes of biomass caused by prior processes, e.g. sawmilling, piling of forest residue. He proposed using the established infeed preparation procedure in the wood pellet industry as a model to clean the biomass.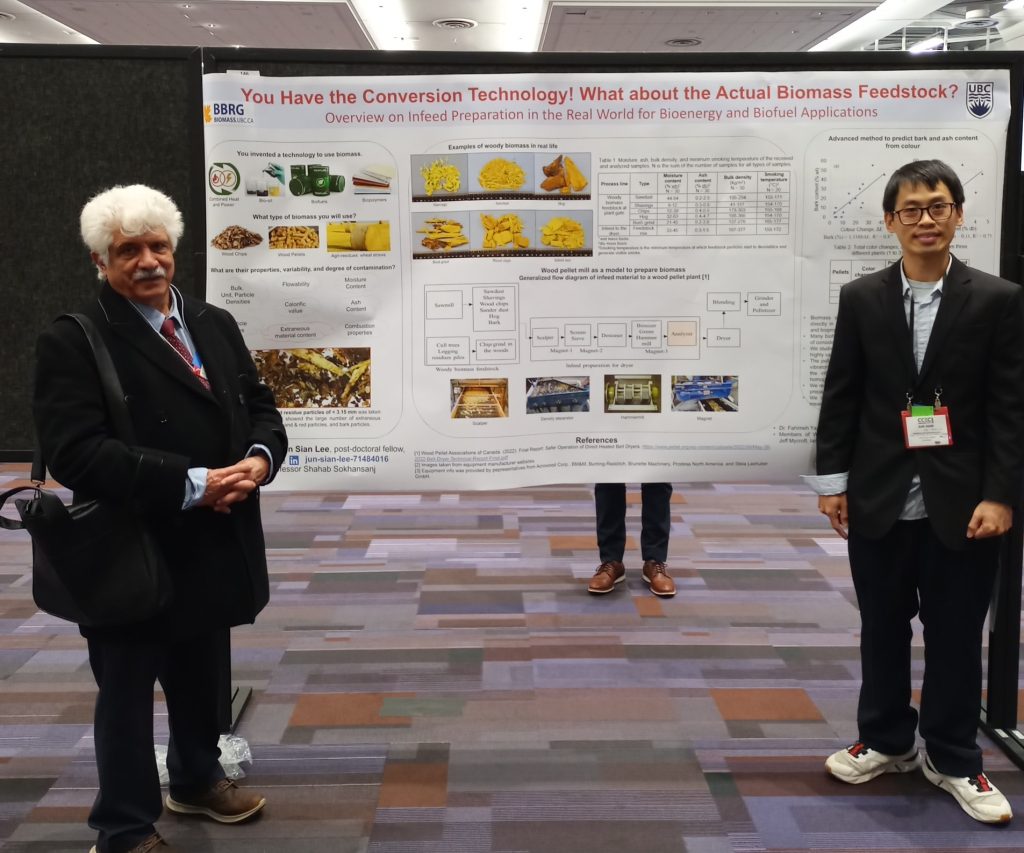 Kanageswari presented her poster (2nd below) titled "Ash and Inorganic impurities reduction from crop residues by water washing and mechanical pressing". She received much constructive feedback from the delegates. It was a fantastic learning experience at the conference with many informative presentations.