Analytical laboratory personnels visited BBRG facilities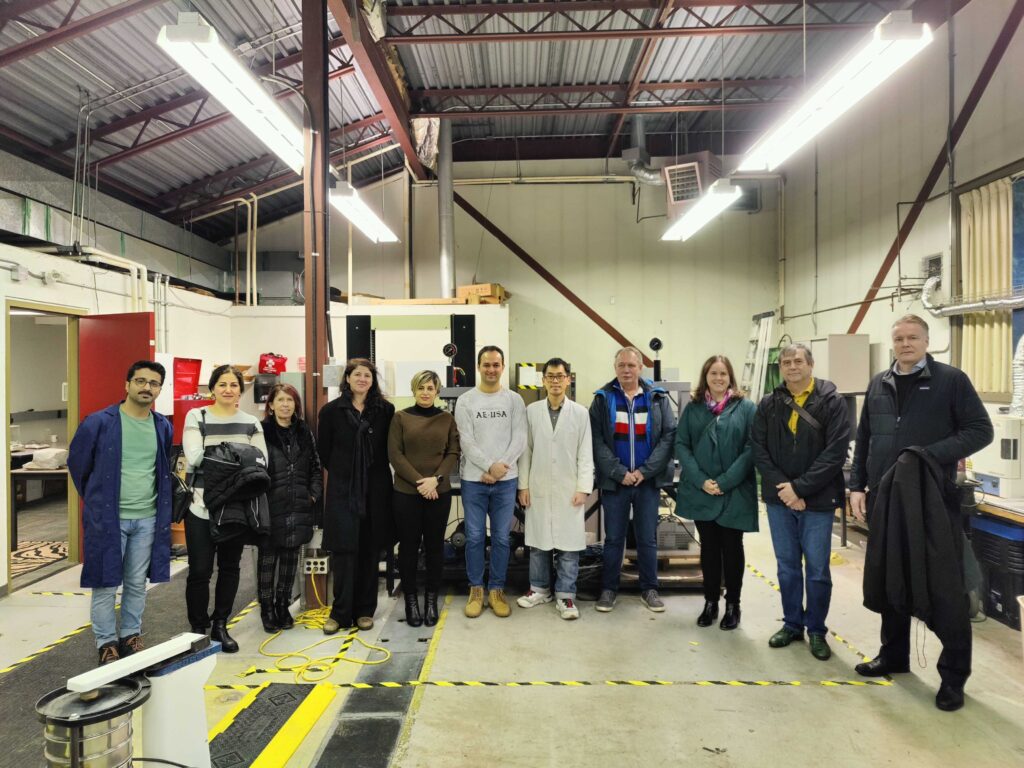 On Thursday, January 12, 2023, visitors from Control Union, Econotech, and SGS visited the facilities of the Biomass and Bioenergy Group (BBRG) at the University of British Columbia. The tour started at the Chemical and Biological Engineering (CHBE) department and the adjacent Clean Energy Research Centre (CERC), where our analytical devices such as precision ovens, gas chromatography device, macro and micro thermogravimetric analyzer, bomb calorimeter, TAM microcalorimeter and so on.
Dr. Fahimeh Yazdan Panah, a research associate, spoke about her research on off-gas emission of biomass. Dr. Jun Sian Lee, a post-doctoral fellow, discussed his work on the ash and moisture of biomass. Kanageswari Singaraveloo, a Ph.D. student explained her thermal properties measurement of agricultural biomass with TGA. Mohammad Ali Ahmadi, a Ph.D. student explained his work on drying corn silage.
After the tour at CHBE and CERC, we walked to Gas Gun Facility, our standalone biomass processing facility next to UBC Stadium. The facility houses larger pilot-scale processing units, such as a hammermill, a California Pellet Mill, and high capacity convective oven. There, Omid Gholami, a Ph.D. student explained his work on pelletizing agricultural and woody biomass.
The visitors agree that there are substantial collaboration opportunities between BBRG and their facilities.